Asset recovery and Asset Disposal
We specialise in safe and secure E-waste asset recovery and disposal – everything from PCs to cables, from motherboards to telecommunications systems. Our promise to you: we will salvage, recycle and repurpose wherever possible for a more environmentally conscious approach.
Contact Us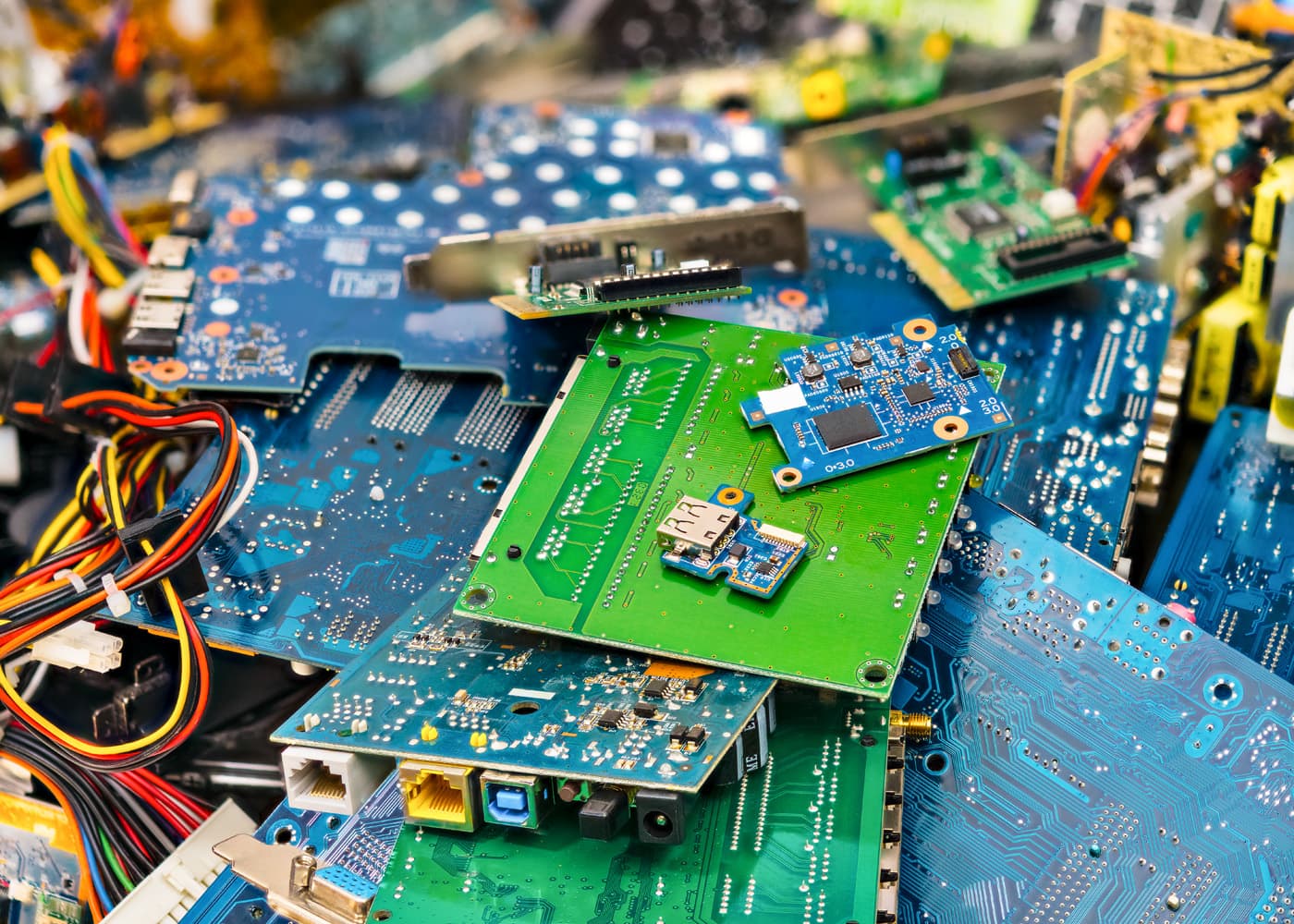 Telecoms and IT asset disposal services for businesses
Our comprehensive IT and telecoms asset recovery and disposal services mean that you can have complete peace of mind that your redundant IT assets will be collected, stored, monitored, and discarded or repurposed in a data-secure, eco-friendly manner. 
We have over 40 years of experience in responsible E-waste recovery, repurposing and disposal, so if your business is updating its technology and needs controlled disposal of its old assets, then get in touch.
The IT Asset Disposition Process
Our simple 4-stage plan provides you with complete transparency at every step of the asset disposal process.
Containers
In order to simplify the process, we'll provide you with suitable containers to store your old assets in prior to our collection. We'll also advise you fully of any legal obligations in relation to the handling and storage of your waste.
Collection
We'll collect your electronic equipment (at a time to suit you) from anywhere in the UK or Europe. Your assets will be tracked on every step of their journey; from initial loading to transportation, to being checked in at our purpose-built facility.
Tracking and Reporting
Your IT Asset Disposition (ITAD) can officially begin. Every asset job that we process receives a tag and bar code, which is then logged into our system and can be tracked through the final stages of the disposal operation. We will then provide you with official reports detailing the recovery and recycling rates of your IT disposal.
Recovery, Disposal and Repurposing
We understand not every company wants its old assets to be destroyed. That's why, in addition to securely disposing of your redundant equipment, we give you the option to refurbish, repurpose, or upcycle them instead.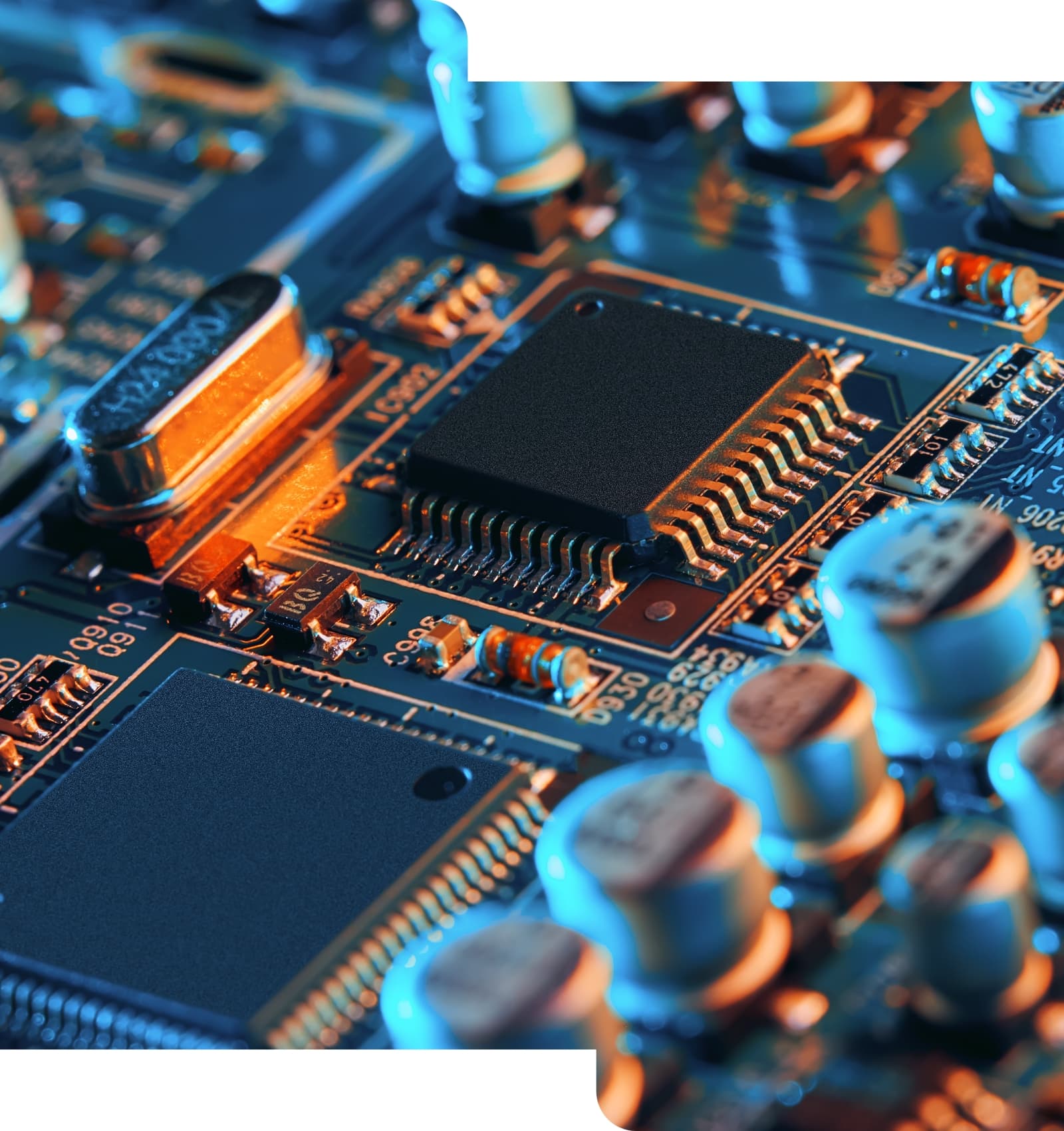 Asset recovery process
We recover, refurbish, and repurpose many different kinds of office assets. This includes:
PCs, laptops, and workstations

Servers and network equipment

Motherboards, cables, and adaptors

Power supplies

CPUs

Memory/RAM and hard drives

Cables

WEEE disposal
Only if the asset is beyond its useful life span will it be junked, and then we aim to recycle 100% of the components in an environmentally responsible manner.
Frequently Asked Questions
How do I know all data will be erased before the E-waste is disposed of?
We are legally bound to dispose of your sensitive information in a data-sensitive manner. Our software and processes are ADISA accredited and approved to HMG Infosec Standard #5 Enhanced (UK) and US National Computer Security Centre TG-025 and US DoD 5220.22-M (US) standards, amongst other internationally recognised certifications. In addition to this, you can track the progress of any item at any time, thanks to our digital tagging and reporting process, giving you complete peace of mind that your data is disposed of in the most secure manner possible.
My industry has very strict standards and regulations. How will this factor into the recycling process?
All data is important data, no matter the industry. We work with public bodies, IT companies and financial institutions where processes and compliance are paramount. We'll work with you prior to beginning any form of cataloguing and tagging to establish exactly what it is that you are disposing of with us, to ensure that we can comply with any specific data security regulations that need to be abided by.
Is your IT asset disposal facility secure?
Our facility in Wigan, Greater Manchester, is purpose-built to deal with any and all asset disposal requirements. This 12,000-square-foot plant is equipped with 24-hour monitored CCTV, perimeter and internal motion sensors, metal detectors, access control, and secure holding and working areas to ensure that your products and your data are 100% secure.
Do you only destroy old IT assets?
No, our asset recovery service covers all kinds of office-based electronic equipment, including power supplies, servers, and telecommunication devices. Every effort is made to upcycle, refurbish, and repurpose their components, but if they have outlived their usefulness then we will recycle them. We aim to recycle up to 100% of any telecoms and E-waste that we dispose of, keeping your carbon footprint and helping you do your part to protect our environment.
Need to discuss responsible disposal of your IT assets?
Plexstar provide a reliable and compliant service for the recycling, recovery and disposal of electronic material and components, with a specialism in the IT and telecoms sectors.
Contact us today